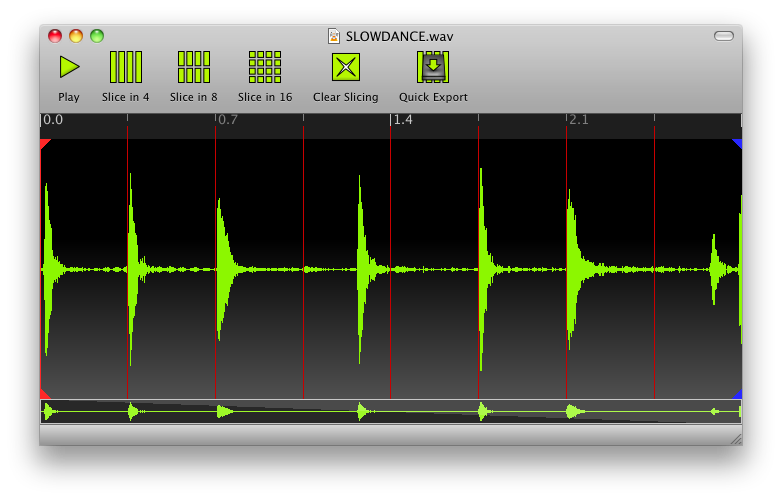 After a busy week of BeatCleaver development, we're pushing out a small (but worthwhile) update that brings a couple of bugfixes and enhancements:
Big performance boost when navigating around the waveform.

Fixed rare crash during looping.

Fixed several bugs causing inconsistent playback behaviour, especially when looping.

Fixed another bug where an invalid loop could be placed when loading a second file.
These changes don't sound drastic, but combined they add up to make BeatCleaver feel a lot tighter and more consistent. It's the little things, right? But that's not all: We've got some news on BeatCleaver 1.3 coming soon. Most of our recently development  time has gone into BeatCleaver 1.3, and we're just about ready to start spilling the beans on what's coming next. Stay tuned!
Existing BeatCleaver owners can hit up the download links in their original registration email to get this new BeatCleaver update or head over to the bottom of our downloads page to grab it.
If you're new to BeatCleaver, an update trial version is available too, check it out!