We're pleased to announce that JamDeck, the organic music sketchpad, is now available through the Mac App Store!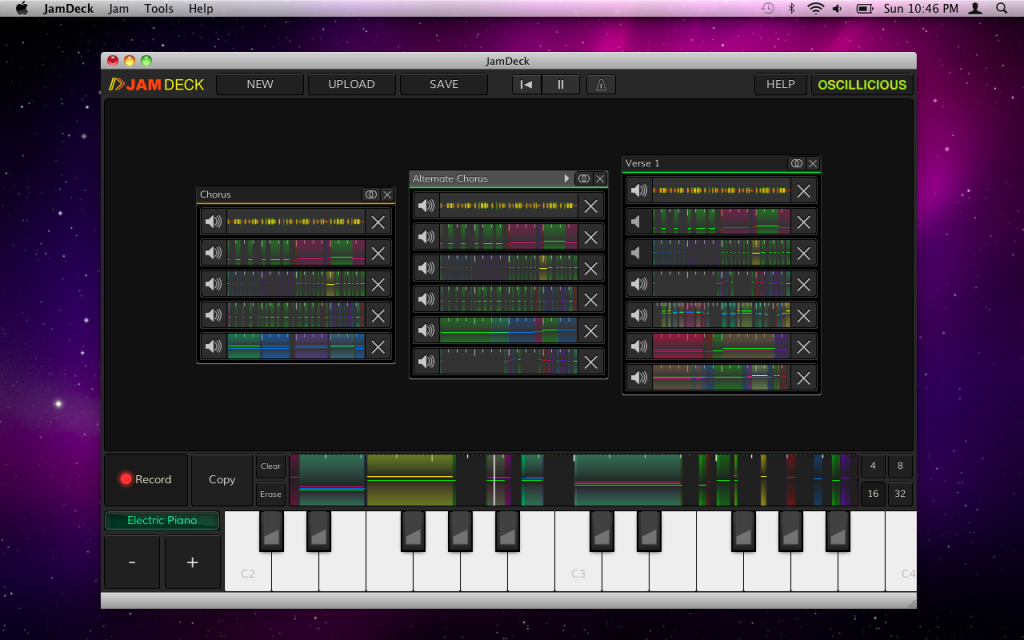 To celebrate this launch, we're offering JamDeck at a special price through the Mac App Store, but only until until March 11th, 2013, so hurry! If you're a Mac user and you've been eyeing JamDeck, now's your chance to get it while it's hot.
If you've been following our past projects, you might remember that back in February 2011, we launched Mixxx in the Mac App Store, which quickly became the #1 Top Free App across the globe. Though we dream about repeating that success in the "Paid" category instead, our main objective is just to put new tools into the hands of musicians across the globe, and we're hopeful that the Mac App Store will help us do that. So if you'd like to try something new, a different way of kickstarting your music, give JamDeck a try and let us know what you think!
About JamDeck
JamDeck is organic music production software for capturing brilliant ideas quickly. It takes a new approach to music creation on the Mac, that lets you sit down and jam just like you would with a real instrument. With nearly zero setup and an easy to use live looper, JamDeck is always ready to capture and help you build on those moments of musical inspiration. By combining the feel of an instrument with an easy live looping workflow, creativity just flows.
JamDeck is available for Windows and Mac OS X.