Hot off the heels of the 1.3 release comes a new upgrade adding a handful fo new features and improvements to BeatCleaver!
Download the latest version of BeatCleaver here!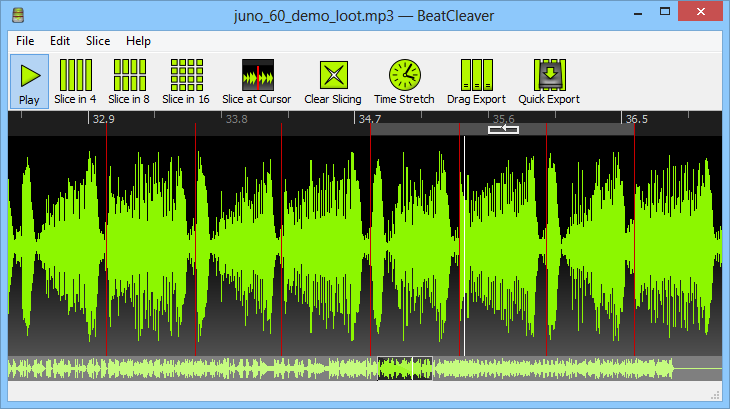 If you missed the BeatCleaver 1.3 release, check out all the new features we added (like Time Stretching) in the release post here!
What's New in BeatCleaver 1.3.1?
MIDI Controller Support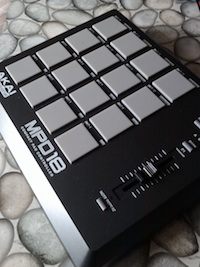 BeatCleaver now has basic MIDI controller support so you can preview your chops from your favorite controller. Just configure your MIDI controller in the preferences and you'll be ready to go!
Snap to Zero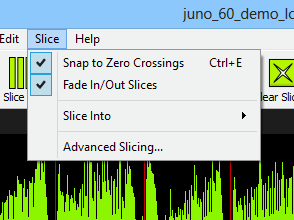 A new "Snap to Zero" option has been added to the Slicing menu that automatically snaps any new slice points to zero crossings in the waveform. Slicing at zero crossings helps reduce any audible clicks at slice points, and this feature will help cut down on manual labour.
Fade in/out Slices
A "Fade in/out Slices" option has also been added to the Slicing menu, that adds an additional small 2 ms fade at the start and end of any slice. This helps further reduce any audible clicks at slice points in case you slice on a region with a very sharp attack. At 2 ms, it's short enough to ensure that kicks and other "punchy" sounds keep their punchiness even when you slice very close to the start of them.
Samplerate Conversion (WAVE export)
BeatCleaver now allows you to choose the samplerate that your slices will be saved with. By default, BeatCleaver will preserve the original samplerate of the sample, but you can choose in the preferences to resample the audio to 22500 Hz, 44100 Hz, 48000 Hz, 96000 Hz, or 192000 Hz.
Bugfixes:
Fixed a slice triggering bug where sometimes playback would always begin at the first slice.
Improved robustness of soundcard code in the preferences, fixes one crash.
Fixed a bogus 20 samples of silence at the start of some saved samples.
Existing customers can grab the BeatCleaver 1.3.1 update either by clicking the download links in their original registration email or by visiting our Oscillicious downloads page.
New to BeatCleaver? Download the free BeatCleaver 1.3.1 trial for download on Windows and Mac OS X here!