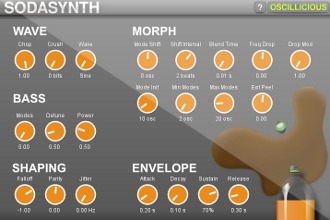 Hot off the heels of the SongStarter beta release, we've got new bugfix releases available for both our SodaSynth and Analog Extracts VST plugins on Windows.
SodaSynth 1.1.1 fixes a crash with the plugin GUI in certain VST hosts. This bug was introduced in the 1.1 update, when we did some work to upgrade it to a native 64-bit plugin. This is a recommended update for all Windows users.
Analog Extracts 1.0.1 fixes a bug causing the VST plugin in 32-bit hosts on 64-bit Windows to not make any sound (the samples weren't being detected correctly).
These updates are available immediately for all registered users, and can be obtained via the link in your registration email or from our downloads page.